By Samantha Ashenhurst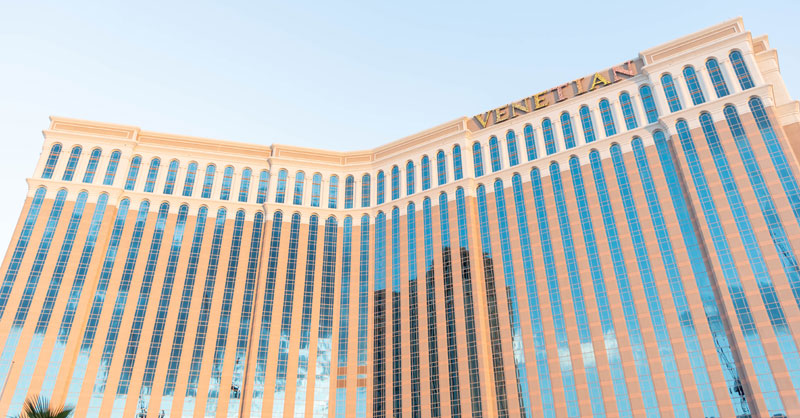 After more than a year of COVID-related cancellations and retail store closures, JCK's return to Las Vegas was a welcome one for jewellery professionals across Canada and beyond. Featuring over 2000 vendors spread across more than 20 curated neighbourhoods in three levels of the Sands Expo and The Venetian, this year's event (hosted in August) was one for the books—and the excitement was palpable. 
"The atmosphere within the industry certainly feels optimistic," says Isabella Daniels, public relations and marketing manager for luxury pearl jewellery line, Yoko London. "After almost a year and a half of no travel, we feel a real thirst to meet customers in person. Whilst many brands have made huge strides forwards digitally over the pandemic, there is nothing quite like meeting a client face to face."
Duvall O'Steen, jewellery publicist with Luxury Brand Group, agrees.
"There is definitely an optimistic vibe in the American jewellery market," she says, "especially now that some places have achieved herd immunity. We have had a couple of in-person trade shows where retailers were clearly in purchasing mode."
Indeed, jewellery sales performed strongly in the first half of 2021, O'Steen says, adding that, according to Mastercard's SpendingPulse survey, sales in May 2021 were up 45 per cent over pre-pandemic levels.
"Last year was a challenge for all of our clients, but high-end jewellery performed very well in the fourth quarter," she says. "[This was] primarily due to consumer desire for uplifting purchases and the reduced competition from experience-oriented luxury, like travel and spa visits."
As far as industry trends go, sustainability continues to be a hot topic, particularly for millennials and Gen Z. Likewise, it has become increasingly important for brands to establish a sellable story to attract consumers in these age groups. O'Steen cites the United Nation's 'Her Gen Z World' research study, which revealed 65 per cent of females value buying from brands that give back to the community.
"Finding creative ways to reach the tech-savvy younger consumer with positive messages about the many ways our industry gives back is going to become more and more important," she says.
Indeed, utilizing social media channels to share a brand's values with both consumers and retailers has never been more necessary.
"With customers unable to go into physical stores, our focus has been heavily on digital during the pandemic," Daniels says. "We have expanded our in-house creative team to ensure we can provide our retail partners with high quality imagery, videos, and graphics, enabling them to launch our products on their own website very easily."
O'Steen agrees, adding this level of connectivity is vital for retailers hoping to reach new customers, too.
"Storytelling in marketing is becoming increasingly important," she says. "As search engines dictate what consumers find in their pre-purchase research, we will all need to become better storytellers to enhance our SEO and provide significant points of distinction from competitors."
But what styles are hitting the mark this year? With many trendsetters across Canada and beyond settling into the now-common work-from-home lifestyle, fashionistas are on the hunt for bold pieces with a pop of colour (think: Zoom-worthy); ones that are easy to wear and won't break the bank.
"In terms of product trends, comfort, colour, and pearls all continue to be popular," O'Steen says. "Hippie jewellery—like stackable, stretchy, or beaded bracelets, hoops and long earrings, colourful gemstones, and iconic symbols like hearts, stars, zodiac/tarot, or nature themes—will continue to be popular."
Daniels notes a growing demand for casual pieces among Yoko London's clientele, noting the brand recently expanded its entry-level price point category to include 29 fresh styles and designs. 
"We have found, as a result of the pandemic and clients not having many opportunities to dress formally at present, customers are showing a preference for jewellery that can be worn every day," she says.
Of course, that's not to say high-end pieces aren't also in demand. Notably, pearls continue to dominate the luxury market. Of course, these beautiful stones—which are popular in various shades and hues, often paired with colourful diamonds and gemstones—are a far cry from 'your grandmothers pearls.'
"Thanks to Couture, fashion designers, and celebrities (male and female alike), the pearl craze is expected to remain strong," O'Steen says. "Much like the flapper of the roaring '20s, the post-#MeToo era female is empowered and showing both her strength and her softness with power pearls."
For a closer look at some of the hottest pieces featured on the strip this year, check out Jewellery Business's collection of featured styles. (Prices in Canadian dollars unless otherwise noted.)


Place your bets: The hottest styles from JCK Las Vegas originally appeared via www.jewellerybusiness.com