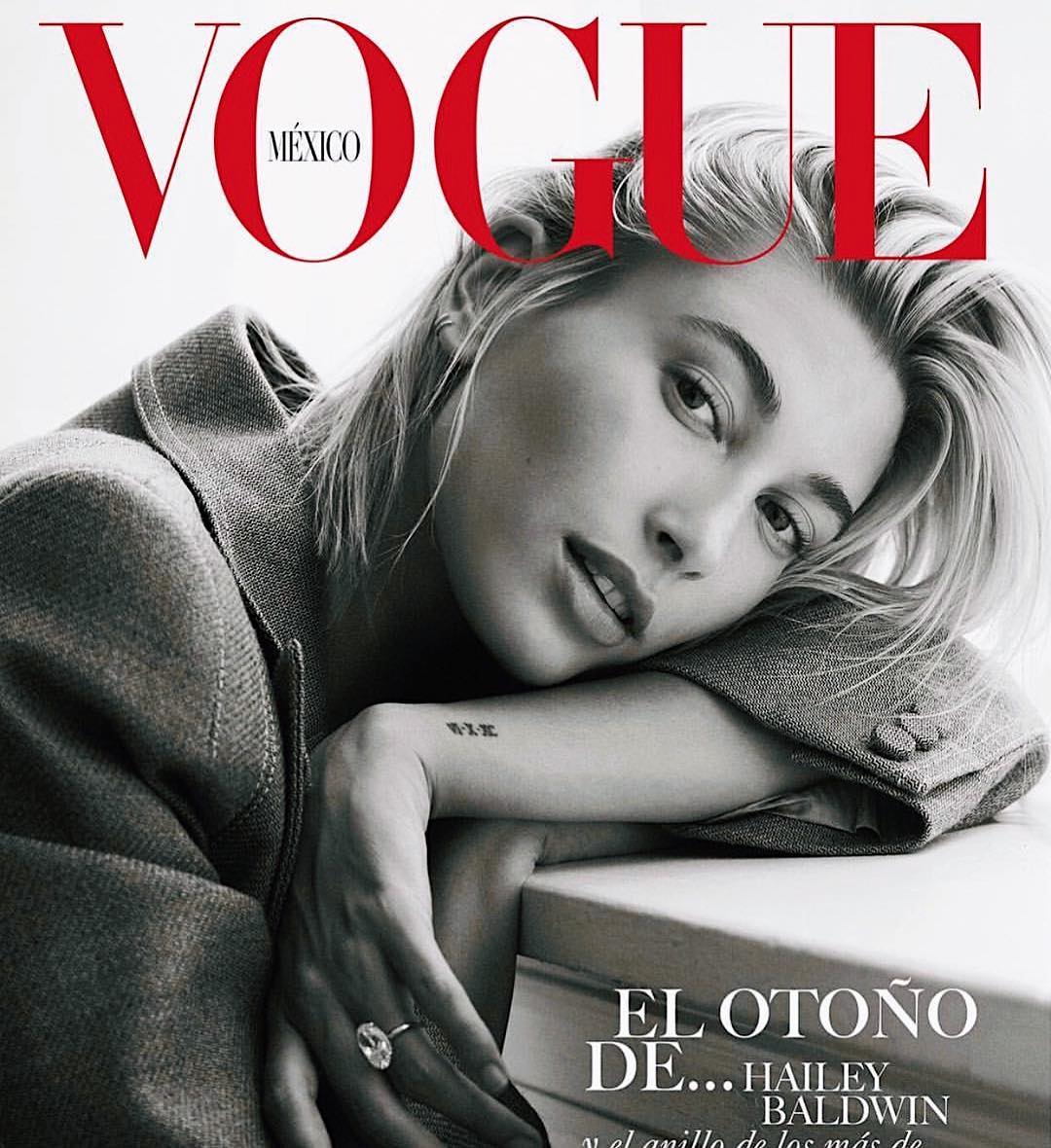 PHOTO: INSTAGRAM @haileybaldwin
The past few years have been exceptionally exciting for celebrity engagements – and they have the show-stopping bling to show for it!
With that in mind, we've rounded up the most popular celebrity engagement rings from the past year or so, along with insights into how they've influenced industry trends:
Fancy Ladies, Fancy Shapes
Fancy shape (i.e. non-round) diamonds are taking celebrity engagements by storm with a preference for pear, oval, emerald and cushion cuts. Celebs like Cardi B, Scarlett Johansson, Angie Harmon, Sabrina Parr, Kelly Dodd, Sophie Turner, and Jordan Fisher's fiancée Ellie Woods can be spotted with pear-shaped diamonds adorning their left hands, while Priyanka Chopra, Hilary Duff, Lea Michele and Karlie Kloss opted for cushion cuts. Emerald diamonds are particularly picking up steam, with celebs like Jennifer Lawrence, Jennifer Lopez, Lauren Bushnell, Jozy Altidore, Savannah Chrisley and Chloe Bridges rocking stunning emerald diamond rings. Oval diamond rings are also having a major moment, with Hailey Baldwin's oval-shaped stunner making headlines, not only for its shape and size, but also for its beautifully delicate band.  Former Bachelorette JoJo Fletcher also sports a large oval diamond, keeping good company with the likes of Blake Lively, Bindi Irwin, Sarah Hyland, Katherine Schwarzenegger, Melissa Benoist, and olympic figure skater Sasha Cohen who all wear this beautiful elongated diamond shape.
Viviana Diamond Ring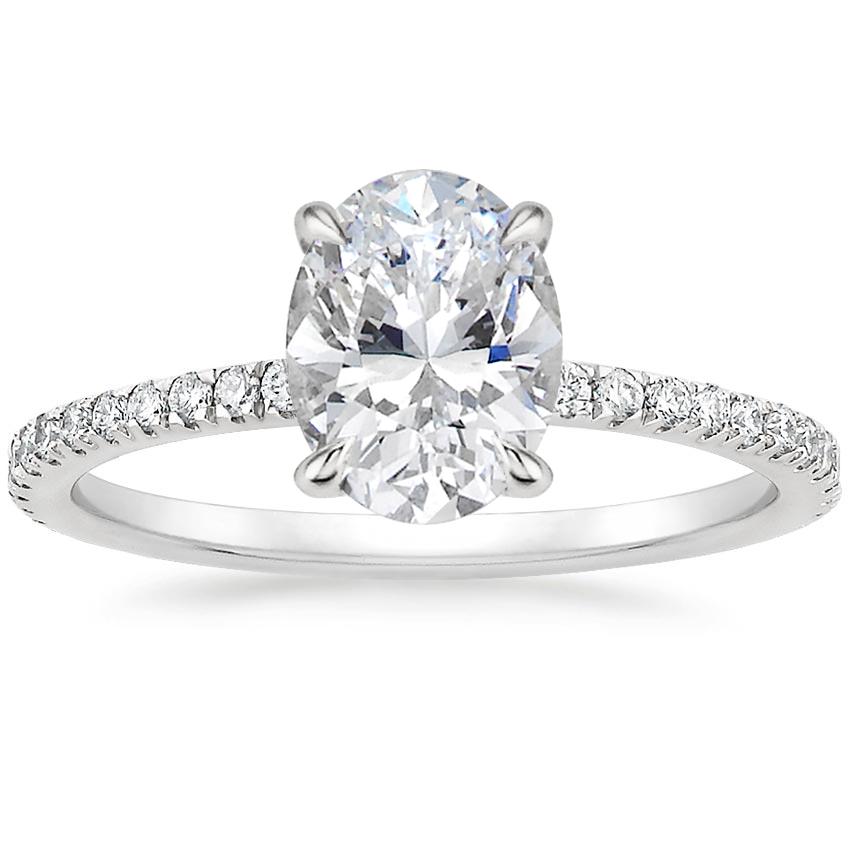 Waverly Diamond Ring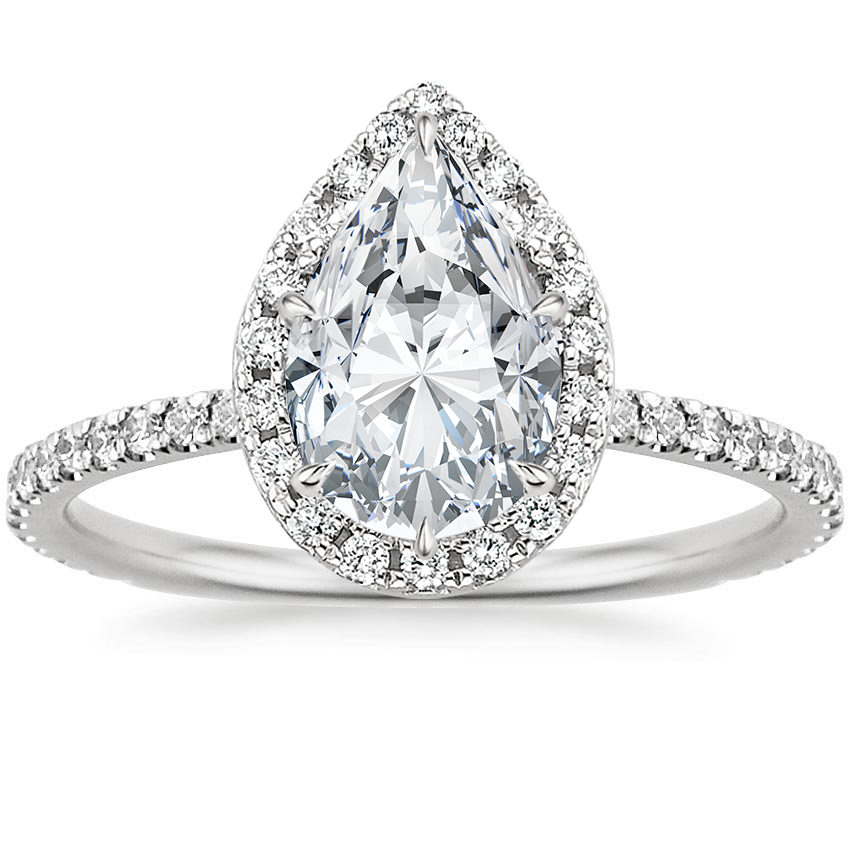 Quinn Diamond Ring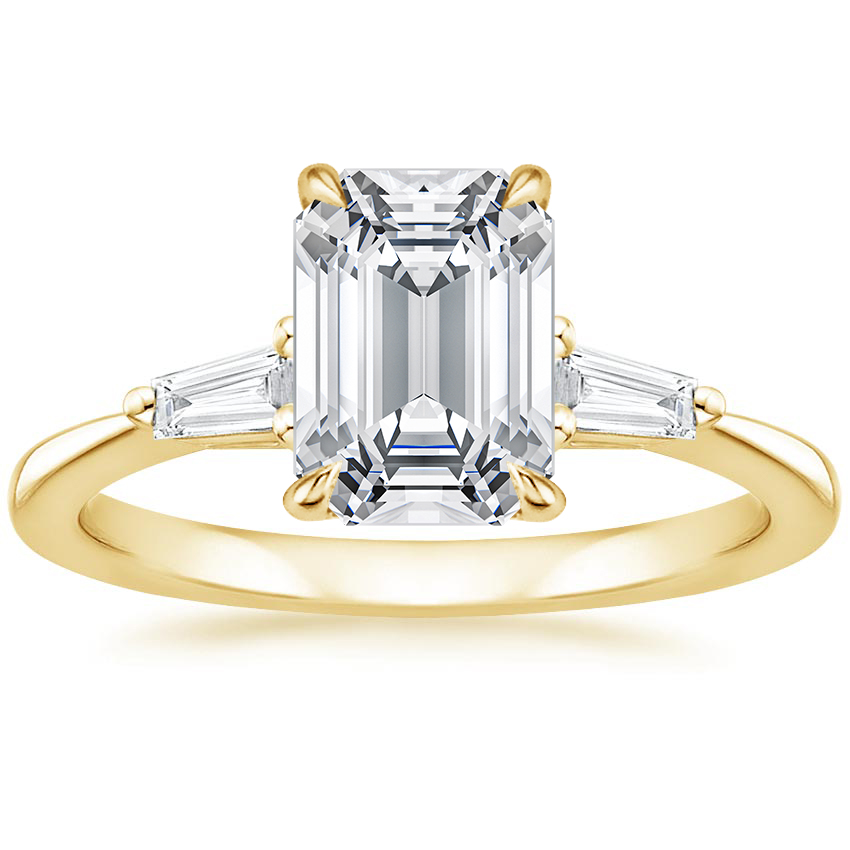 A Pop of Color
Colored gemstones and other precious gems in lieu of a center diamond are continuing to increase in popularity. We've seen this recently with lovely pink halo rings, from Lady Gaga's feminine ring (either a pink diamond or pink sapphire) to Katy Perry's retro stunner and Princess Eugenie of York's engagement ring (Padparadscha sapphire) — a trend that was, perhaps, started by Blake Lively receiving a pale pink oval diamond ring from Ryan Reynolds back in 2012. Of course everyone has been enamored with Princess Kate's stunning oval sapphire halo ring for years, but other celebs including Gwyneth Paltrow and This is Us actress Susan Kelechi have started modeling eye-catching vivid blue sapphires. Today Show anchor Hoda Kotb wears multiple trends well with a beautiful ring featuring an emerald cut center diamond surrounded by a halo of sapphires. Gorgeous green emeralds are also on the rise, with stars like Jenny Slate, Olympic skier Lindsey Vonn, and Marvel actress Elizabeth Olsen wearing stunning emerald engagement rings that they received in the last year. One of the newest and most surprising trends we've seen, Michelle Williams and Emma Stone have both been spotted wearing engagement rings that appear to feature a large pearl as the center!
Sol Diamond Ring Set With a Pink Sapphire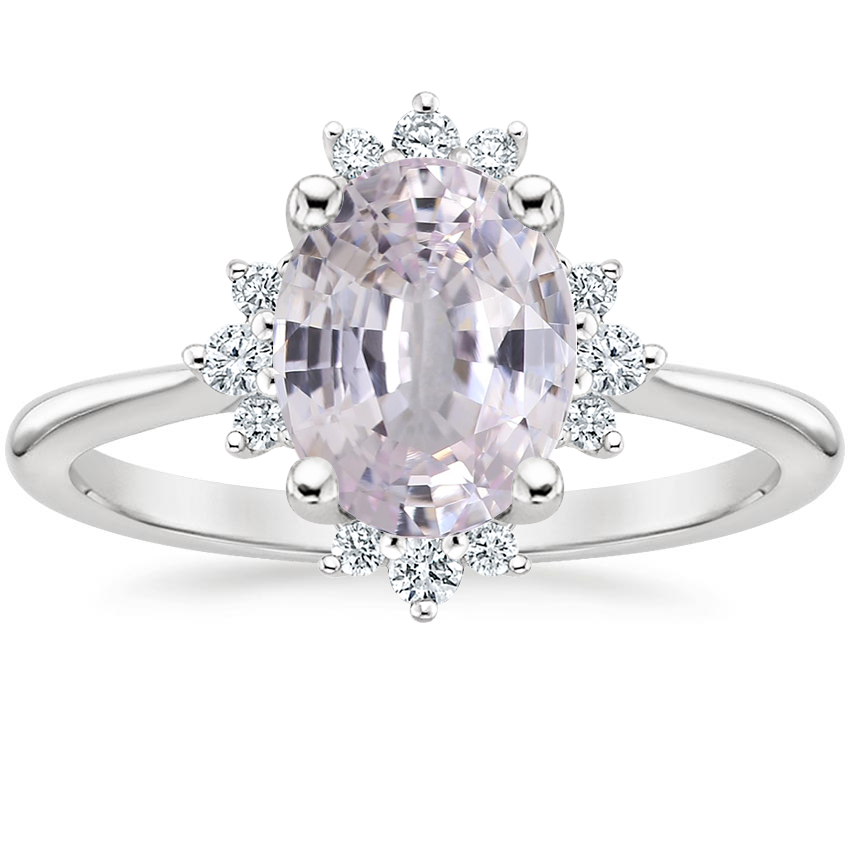 Reverie Ring Set With a Cushion Sapphire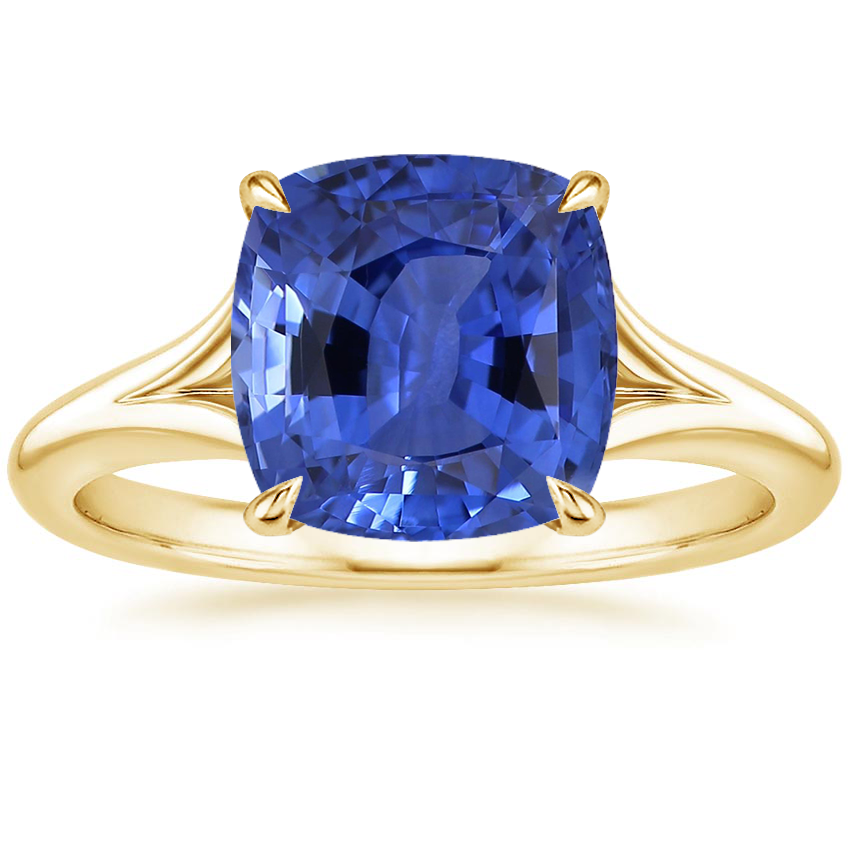 Sunburst Diamond Ring Set With an Emerald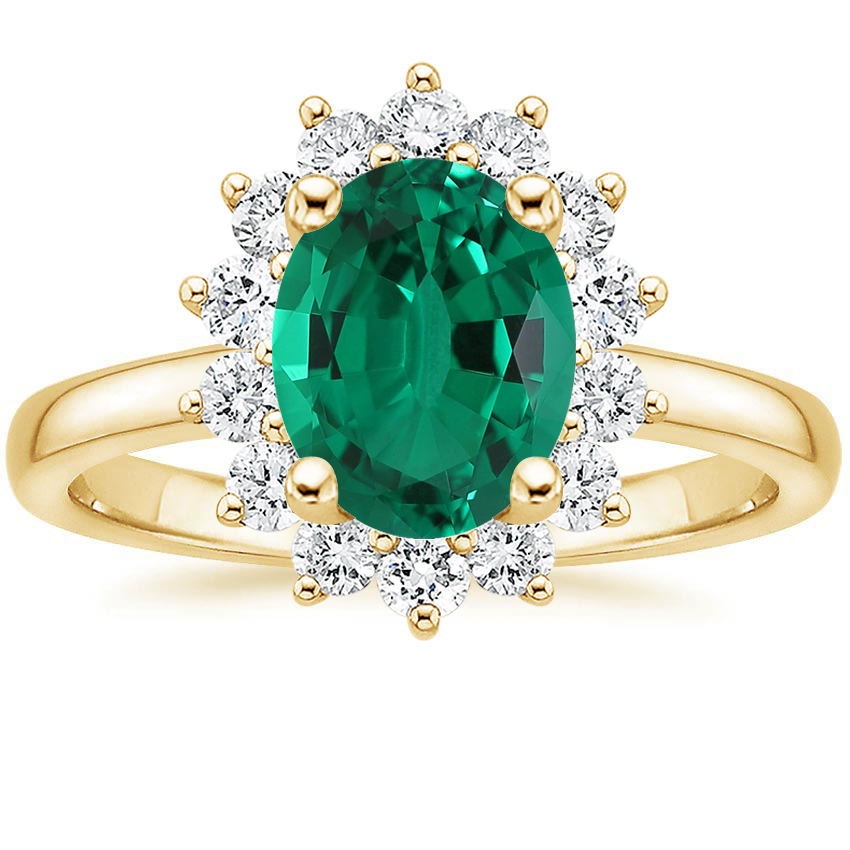 Split Shank and Halo Ring Settings
Split shank rings — rings where the band splits to create a "V" shape next to the center diamond or gemstone— along with unique halo accents, are making a splash among the A-list set. Issa Rae's ring from fiancé Louis Diame features a cushion diamond surrounded by a diamond halo and a diamond adorned split shank band. Hilary Duff's engagement ring from Matthew Koma also appeared to have a subtle split shank embracing a radiant or elongated cushion diamond. L.A. Lakers' Nick Young proposed to girlfriend Keonna Green on Christmas with a stunning diamond split shank ring featuring either an emerald cut or elongated cushion center diamond. Halos were also a popular choice with Melissa Benoist, Hoda Kotb, Emma Stone, Mackenzie Porter, Stella Maeve, and Real Housewife Vicki Gunvalson all received halo rings in the last year, among many others. Keep your eyes peeled for more sunburst halo rings like Jenny Slates and Elizabeth Olsen's, as we anticipate this style in particular to take off in the next year!
Fortuna Diamond Ring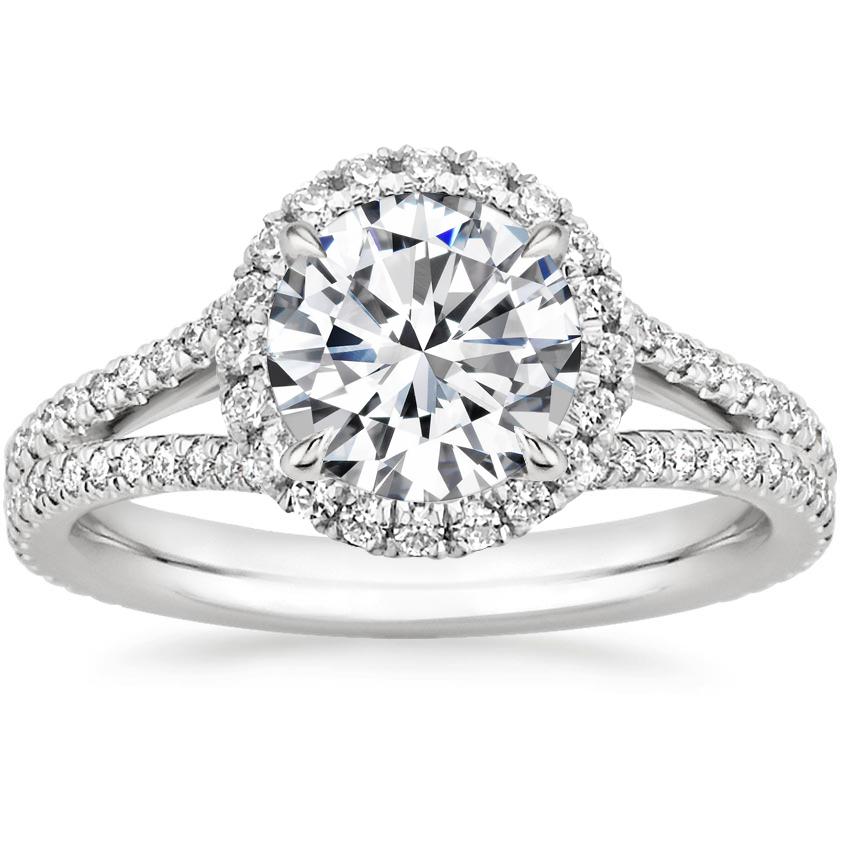 Circa Diamond Ring with Sapphire Accents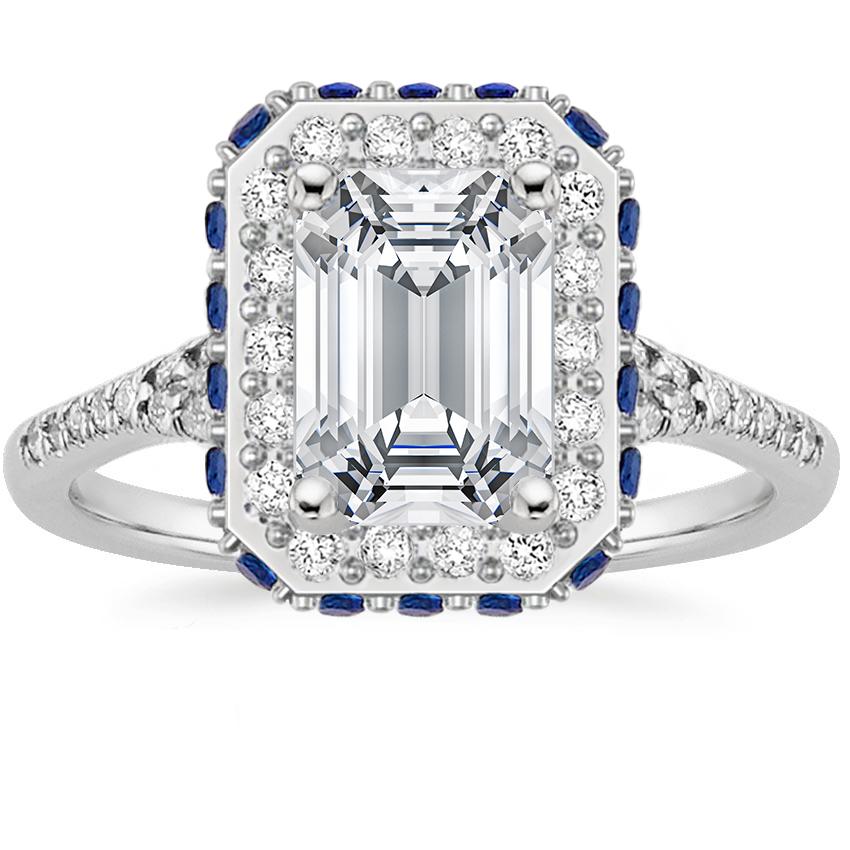 Dahlia Diamond Ring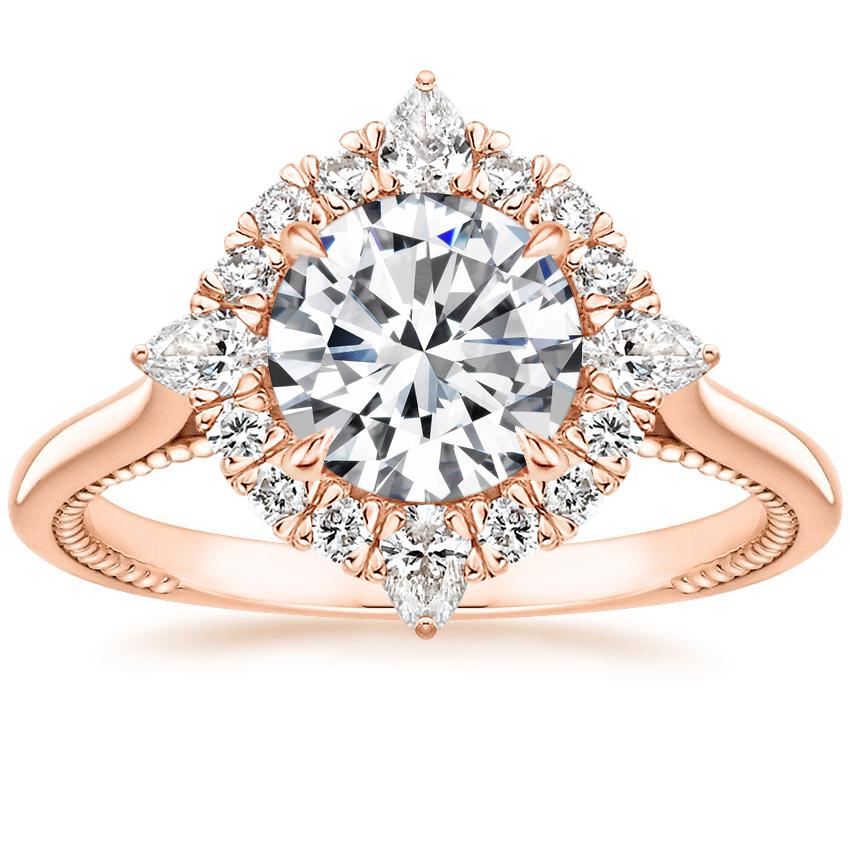 Three Diamonds are Better than One
So long solitaire, hello three stone rings! Meghan Markle's ring likely set off the resurgence of this romantic style, as she wears a delicate yellow gold ring with two accent diamonds surrounding a beautiful cushion diamond and a diamond accented band. Former Bachelorette Becca Kufrin's and German Fashion model Toni Garrn's three stone engagement rings both mirror Meghan's style, with large center stones and warm gold bands. Three stone engagement ring sales grew almost 3 times as fast as other ring styles in 2018, and the trend is staying strong!
Lyra Diamond Ring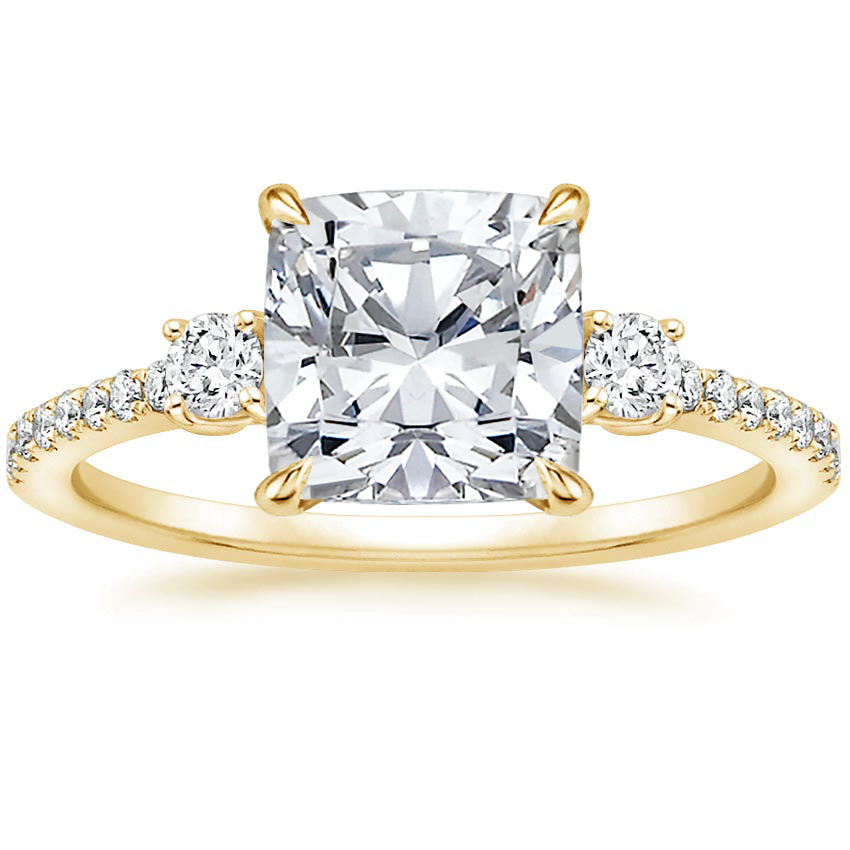 Opera Diamond Ring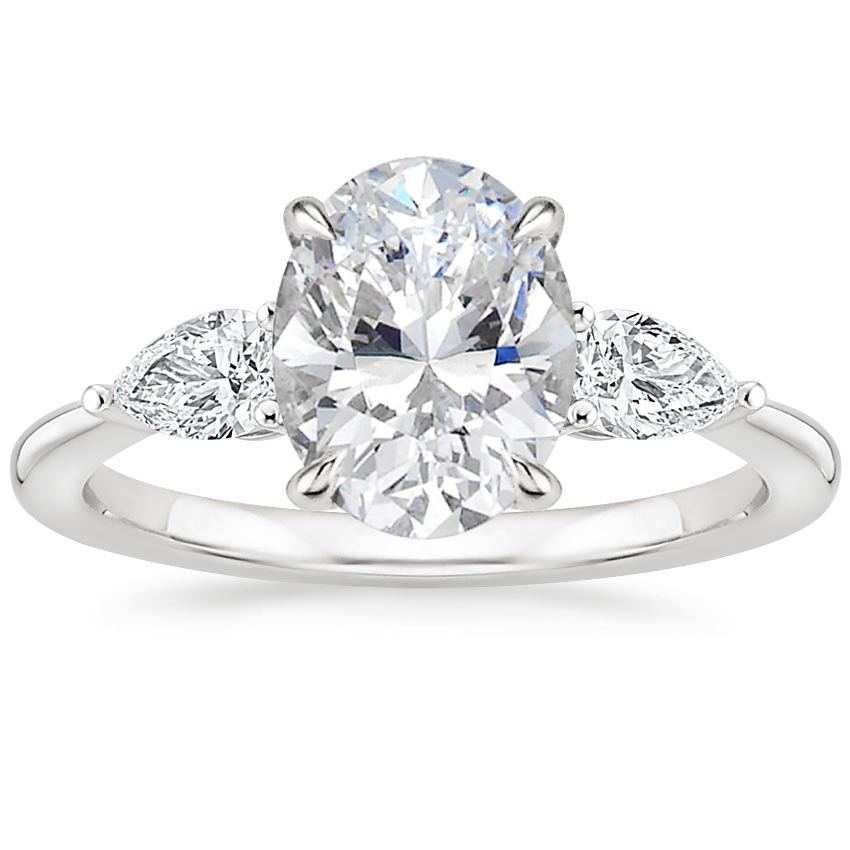 Final Thoughts
What do you think? Which of this year's celebrity engagement rings are your favorites? Let us know in the comments below or on our Instagram, Facebook, or Twitter!